About Us
Welcome to Twins.co.uk, your one-stop shop for everything that your little ones need! If you're the parent of twins, you will know how quickly the expenses can pile up and we're here to help you get the best gear for your needs without having to break the bank.
Twins.co.uk was founded by Paul Simmonds in 2020. Paul became the father of twins Jack and Leo in 2017 and their birth was his inspiration for launching the website. Before experiencing the challenges that parents of twins face, Paul hadn't realised just how much a website like Twins.co.uk could help.
What Is the Mission at Twins.co.uk?
Our mission here is simple:
✔ High Quality Products: We hand pick all of our products for their quality – we only want to offer the very best to our customers.
✔ Lowest Possible Pricing: We understand the financial pressure that providing for two children can cause, which is why we try and offer the best possible pricing on all of our lines. Many products are available with a discount when you buy two or more, helping to support the parents of twins.
✔ Helpful and Honest Guides: Becoming a parent is a stressful time, especially if you are expecting twins. To help you navigate through this minefield, our product experts have written a number of guides to advise on what you need and which products are the best choice.
✔ Friendly Customer Services: When it comes to your kids, we want you to be 100% sure that you're getting the product that you need. To do this, we have a UK-based customer services team that are here to answer any and all questions you might have. See our Contact Us page to learn how to get in touch.
Where Is Twins.co.uk Based?
Twins.co.uk is based in Clapham, London including our main warehousing and dispatch centre. This helps to ensure that we can fulfil deliveries as quickly as possible to stop you waiting around for the goods that you need.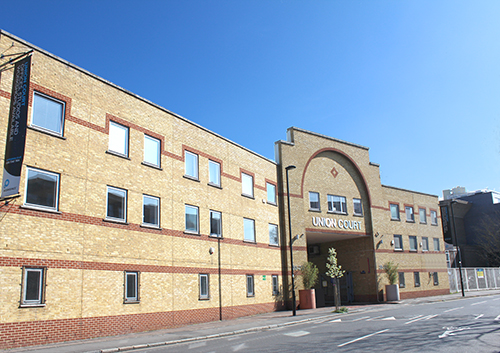 Our offices and warehouse is based in Clapham, London
Why Should I Trust Twins.co.uk?
While Twins.co.uk was set up in 2020, it is part of an established group of websites that have been trading since 2008. Our flagship site, www.healthandcare.co.uk, has quickly become one of the UK's most trusted healthcare websites. We are looking forward to building up the same level of trust and the stellar reputation at Twins.co.uk.